If you're anything like me, you probably are the kind of person who likes to research things before fully committing or diving in. It's just a logical thing to do. You wouldn't go and invest in a company without researching their financials, marry a spouse without knowing them front and back or even take on a project that you aren't completely informed on. The same goes with deciding to get your real estate license. You probably googled something like "Should I get my real estate license?" or "Is it worth it to get my real estate license?" because you're trying to figure out if this endeavor, of getting licensed, is going to be something that is rewarding and worth the time and investment.
Well, you're in the right place!
I'm not going to let you jump into this without giving you all the details, facts, opinions, perspectives and thoughts from my team and I. We wanted to be well informed and we think you should be too. Before getting your real estate license, you should know what you're getting into. We're going to dive deep into the realities of being a licensed agent. What are the expectations…do you need the license…is it competitive…how many houses can you sell…can you make a full-time income doing it, etc.
*What we won't cover in this piece is all of the processes and steps to getting your license. While that is important, we want to instead focus on the value of getting a real estate license. Because at the end of the day, if it's not worth getting your real estate license then you shouldn't worry about how to do it!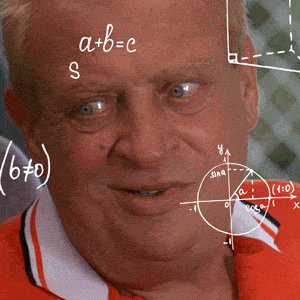 ---
What are the realities of getting your real estate license? Is it worth all the studying, interviewing, meetings and test taking? We want to really help you understand what you can expect from getting your real estate license. We have some great and interesting data that you won't find anywhere else to help you visualize the opportunity at hand depending on your local market!
Is getting your real estate license something you need for what you are trying to do? Many people think they need to get their real estate license just because they want to work in real estate. Don't fall for this kind of thinking! Be creative and pragmatic with your real estate plans.
Before you get your real estate license, think about where this is all heading. Are we always going to use agents when transacting real estate? What are some of the new developments in this industry and how does that impact licensed agents?
---
What Can I Expect From Getting Licensed?
To understand the value of getting your real estate license, let's just assume that you already have it!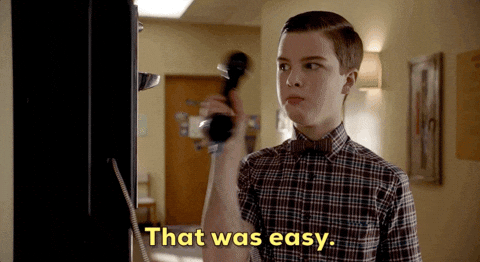 Congrats! You're licensed. You weathered the long nights and weekends of grueling coursework. If you close your eyes you still see paragraphs of contract law and agency structures. But it's all behind you now. License in hand, you're on your way to becoming the next big local star. So what now? Does someone just send me a house to sell…?
Did you think the hard work stopped with passing the exam and getting a broker to sponsor you? That is actually the beginning of a massive journey of time, money and effort. The thing about being a realtor or real estate agent is that it doesn't work unless you do!
Realtor (ˈrē(ə)ltər) – a person who acts as an agent for the sale and purchase of buildings and land; a real estate agent.
Working as an agent means procuring your own leads, directing your own career and growing a business that is deeply rooted in referrals and word of mouth. If you aren't prepared to work 80+ hours per week and still see no results in your first year, then this might not be the place for you. It's a lot of work just to get your real estate license, but it's even more to get the ball rolling with some deals coming in.
Deals? What are those?
I'm going to call deals any time you earn a commission by helping a buyer or seller transact in real estate. And without that kind of activity, you might as well go back to your day job. You need deals to crush it in real estate – it's the lifeline of your business and the source of your income.
How Many Deals Can I Get My Hands On?
This infographic above might start to agitate some of those in the real estate world – or even you, someone thinking about jumping in and getting their real estate license. Before you all rush to any conclusions about it or leave me a scathing comment, let me clarify what's being shown. The graphic above is an overly simplified geographical view of "opportunity" for being a real estate agent. However, your mileage may vary!
In this view, I created my own metric called houses per realtor. Fancy, huh? It's actually pretty basic.
This is essentially a way for us to see how many houses are currently for sale vs. how many agents are out there right now vying for those transactions/listings. The higher the number, the more available properties that each agent in each state can take on. And in theory, the more opportunity and commission they can earn by doing so.
For example: Let's call out the red section in and around New England. This is concerning if you are living/operating out of this region and you either have or want to get your real estate license. Do you realize the elevated level of competition and lack of inventory available for you to transact compared to other states? Being a real estate agent is already difficult, but you're swimming against the current in New England.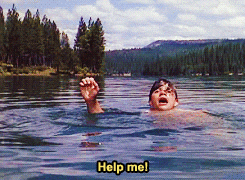 Now, there are some major disclaimers or caveats around this data, so let's get those out of the way before you abandon your real estate license efforts:
Realtors vs. Agents – The analysis above is based on total number of realtors by state. However, not all agents are realtors. It's estimated that around half of agents are registered as realtors in this country. The actual number of practicing agents could differ. Which leads me to my next point…
"Active" Realtors – Are all of these realtors actually "practicing" real estate? Are they out there marketing, buying/selling and negotiating deals. If they are licensed but somewhat inactive then that can change the analysis.
Average Selling Price – The value of homes in your area can drastically change how much in commission you can collect. In certain parts of the country it's a quantity game – you close as many deals as possible. However, some of pricier areas call for more of a quality approach. If you can grab just a small handful of listings then you'll do just fine.
Okay, so it's not perfect. And nothing you compute ever will be. If the map above does anything to help you at all then great. It's just a visualization of competition and should help you quantify just how much work is required to get listing.
What Do You Want To Do With Your Real Estate License?
This is a fantastic question that many ask themselves too late in the process.
I'm continually surprised, especially in my field of work as an investor, how many people mistake getting their license when it is not needed, required or even recommended.
We just covered in depth how much work is required to get your foot in the door in this business. It's nothing to scoff at. Many people think getting your license is easy, until they start. So before you even purchase the course or start studying at all, ask yourself what you're trying to do. The only time is makes sense to get your real estate license, in my pure opinion, is if you expect a sizeable chunk of your income to come from helping buyers and sellers transact in real estate. Period. Full stop.
Let me indulge you in a sampling of other reasons that may have you thinking the license is needed but in reality it's not:
MLS Access

– Are you just interested in getting better access to MLS data? There are numerous other ways to glean the same insights you're looking for as an investor or market expert without being fully licensed. Getting your real estate license just for MLS access is like buying a house just to use the kitchen only. It's not practical and not advisable.

Investments

– A lot of investors get their license because they are constantly buying and selling properties. At a certain point it may make sense to get your license if you're planning to flip a lot of the homes. If you're just acquiring property as a "buy and hold" investor, skip the licensing for now.

Selling Your Own Home

– Many times people convince themselves to get their real estate license just for the sole purpose of selling their own home and saving on the commission. Is it worth it? Maybe. Maybe not. Make sure your home's expected sale price is large enough to cover all of the costs to get your license and more. Otherwise, try selling your home without an agent.
Off-Market Real Estate
Let's talk for a minute about buying and selling real estate off-market. Why am I bringing that up in this context?
Well, off-market real estate is a fantastic way to buy and sell real estate. Many people have a misconception that home transactions must occur through an agent on the MLS. It's just not the case! In fact, ~10% of all homes are sold "off-market" in the United States every year. And that number seems to be growing.
The point here is that you don't need to always transact on the MLS or with an agent. Getting your real estate license may be truly helpful in educating you on the process, but it's entirely possible to learn all of the same techniques and processes by doing your own research. You can become an expert in evaluating homes, contracting and negotiating without getting your license…especially if your angle is that of an investor. And you can use these skills to purchase and sell real estate off-market for yourself. No agents, no licenses.
It's when you start to represent others on a real estate transaction that you need to think about being licensed. And with being licensed, you typically focus on properties listed "on-market".
Looking Ahead – Getting Your Real Estate License in 2022
The better question that we haven't asked ourselves yet is: Is it really going to be worthwhile to get a real estate license in 2022?
So much has changed in just the last few years that brings into question the utility of real estate agents. It's become common knowledge that working with a realtor is not a requirement. For years it's been highly advised to do so, but times are changing. Information is readily accessible and people are arming themselves with the skills to purchase and sell real estate without having an agent.
In fact, many are starting to see real estate agents as more of a service than a requirement. It's a "nice to have" kind of thing. You hire someone to take care of all the hard work to sell your home fast and kick back collecting the proceeds. After all, their hefty commission checks are funding the whole gamut.
Why Might Licensed Realtors Go Away Altogether?
Unless you've been living under a rock, you might have noticed that many corporate real estate conglomerates have started to approach homeowners with fast cash offers. iBuyers, Zillow, Redfin – they all have a program tailored to doing this. These corporations send offers to owners who have listed a property. And in other instances, they approach owners who may not have yet listed at all.
This tactic has been around for a little while actually and it completely cuts out the need for real estate agents. In the past you might have seen this kind of activity on foreclosed or distressed property, but the current strength in the market now supports it for deals of a typical profile.
While some cash offers from companies or investors still target the owners of distressed homes in pre-foreclosure, these types of deals are no longer the only fast cash offers. In fact, homeowners with quality properties on the market are now prime targets. And this kind of behavior is especially true for areas of strong demand and low inventory. What's even better about all of this is the price that these institutions are willing to pay. Usually it's at or above market value!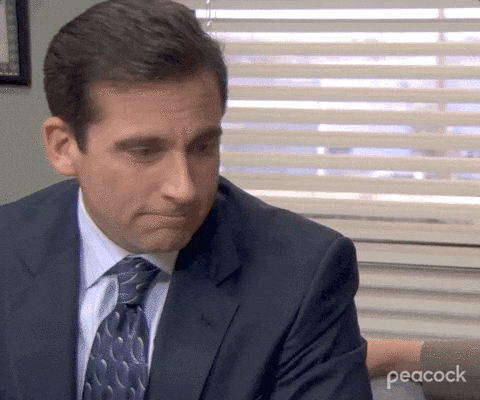 For most homeowners, an offer like this is music to their ears!
Not only are they getting fair market value or above for their home, they don't have to incur the time and money required to prepare a listing of their home. And most of all, they save 6% in realtor commissions. With the average sale price in the United States hovering around $400,000, this comes out to $24,000 in savings! Add that together with the full-market value and you find yourself in a drastically different position than hiring a real estate agent. And this is why the demand for agents is expected to decline.
Every time this happens, and a cash offer is accepted, at least one agent loses the opportunity to close a deal – and possibly two.
---
Here's some very practical advice for those trying to jump into the field of real estate. Trying making as much progress as you can before you feel that you are missing out on revenue by not being licensed. There are so many creative ways to work in real estate without being a licensed agent.
---
Final Takeaways – Is It Worth Getting Your Real Estate License?
Well…it depends. This article may have opened your eyes to thinking differently about why you want to get your real estate license. There's certainly a lot to consider if you are thinking about getting licensed.
I would recommend taking some time to think through the pros and cons. Continually ask yourself what you are trying to do…and how will having your real estate license help you further monetize that activity.
At the end of the day, if you're totally committed to being in real estate as a career and you plan for the long term then maybe getting your license is just a necessary evil. The worst case scenario is that you go out, invest the time and money to get your real estate license and then you end up never using it. When it comes time to renew, you pass. It's not a great scenario, but it's not an awful one either.