---
The most frequent question my business gets is how to find a buyer for my house.
Let's face it.
If you're looing to for a buyer for your home and you don't know where to start, then it's a great question to ask.
If you've already decided that you want to sell your house in 2024 then you're probably contemplating where to find the right buyer. There are many places you could look and many people you could look to for help, however, depending on your situation you'll want to think through a few critical strategies and tactics that could help you find the right buyer for the right price.
In this 2024 guide, we'll walk through all of the strategies tips, tricks, and misnomers so that you don't have to waste your time looking for a buyer, vetting a buyer or even finding the help you need to get the right buyer for your house. By the end of this article, you will feel confident and energized to get your property sold quickly and easily.
---
Finding a buyer for your house is not always easy and straightforward.
Depending on how quickly you need to find a buyer for your home, you may want to think about doing some of the work yourself to save on money and headaches.
With all the different ways you can secure a buyer for your property, you need to be smart about how you do it.
---
Table of Contents
---
How Do I Find People To Buy My House In Pennsylvania?
Finding people to buy your house can be a walk in the park or an absolute nightmare
It all depends on your house and willingness to do a deal.
By being honest and straightforward with yourself about the current condition and situation of your property, you can create realistic goals and plans in order to find a buyer for your house.
We won't be able to cover all of the different factors that impact your ability to find a buyer for your house in this article, but we will be sure to cover the few that have the largest impact.
Get these right, and you'll be well on your way to find a buyer for your house.
Property Condition
The condition of your house is perhaps the biggest factor in determining how quickly or slowly you might be able to find a buyer.
Regardless of what method you decide to use to find the buyer, a house that is in good condition typically sells faster than one that needs a lot of work.
Start by cleaning up your property and taking inventory of all the necessary repairs.
Then find contractors and repairmen to come in and bring the property up to a finished condition.
Quick Tip: You'll get more offers on your house if it is good enough condition to be financed by a lender.
Finally, enlist the help of a professional photographer to make sure that the property shows well to prospective buyers.
Pricing
The price that you're asking for your house could make or break whether you find a buyer now, later or even at all!
The advice I like to give to property owners when they decide to sell their house is to price it slightly under the "as-is" value. Although this may seem counterintuitive and many sellers decide not to do this, a property that is slightly underpriced creates a flurry of activity and often results in a bidding war right when it becomes available.
The result you can expect from slightly underpricing your property is multiple offers that not only exceed the fair market value price but often leave you with extra funds above and beyond what you expected to get in the first place. This tactic expedites your effort to find a buyer for your house.
Don't make the most common mistake of overpricing your property when looking for a buyer.
In the real estate world, the one barometer that professionals use to determine whether a property is overpriced or underpriced is how long it has been available for purchase (days on market). If you're listing with an agent, you can easily look this up on the MLS.
The longer your house sits available on market the further justification provided to buyers that it is overpriced and therefore their interest wanes and your house does not sell.
Location
Out of all the variables that can impact your ability to find the right buyer for your property, location is the one that is mostly out of your control.
I bring it up only to highlight the importance of selecting a good location when purchasing a home to begin with!
Since many home buyers isolate or target certain neighborhoods or areas, your ability to find a buyer will heavily depend on the location of your property.
With that being the case, be sure to only buy properties in areas that you are confident will appreciate, hold their value, and attract buyers for years to come.
This will make selling a lot easier.
Financial Markets
A home buyer is only good as his or her ability to come up with the funds to close on a purchase.
If you're lucky enough to own a home in an area where buyers bring cash to the closing table, then the current state of the financial and economic markets may not play as much of a role in your ability to find the right buyer.
However, for many areas in the United States, including most of the large cities and townships, buyers will offer to buy properties contingent on financing from a lender. The biggest factor when borrowing money to purchase a home is the interest rate at which the borrower is charged. This year has brought us higher interest rates across the board on many home loan products. The result of this is more expensive monthly mortgage payments for the buyer and therefore reduced ability to purchase homes.
Time of Year
Finding a buyer for your home can also be heavily influenced by the time of year.
Spring and Fall seasons tend to be the most active for real estate markets around the country. Be strategic around the time of year you decide to look for a buyer for your home, as Winter and Summer months can be challenging.
You want to be able to showcase and market your house for sale during the time of year when buyers are interested in buying new homes.
Use the Winter and Summer months to work on repairs, renovations, staging, and preparing the house for its eventual sale.
How Do I Find Real Estate Buyers In My Area?
There are tons of different ways you can go about finding buyers for real estate in your area. Some are as simple as talking to your neighbors and friends so that they can get the word out to their neighbors and friends that you're interested in selling your house. Other tactics can be more strategic such as researching buyer activity online by ZIP code or creating targeted marketing for two prospective buyers of your property.
Here is a free way you can find real estate buyers in your area:
This method is focused on advertising your property for sale on some of the major real estate websites online. Agent listing websites such as Zillow, Redfin, Trulia, and Realtor.com allow homeowners to create a for-sale-by-owner listing for their own property. Remember, you don't need to necessarily hire a real estate agent to do this. Below is a brief tutorial on how to find a buyer for your house using the websites listed above.
---
Step 1: Go to Redfin.com and enter the address of the property you wish to find a buyer for:
Step 2: Access the map button underneath the listing of your house:
Step 3: Click the "Nearby Homes for Sale" button on the following page:
Step 4: Filter the "For Sale" button to Sold > Last 1 year > Done:
Step 5: Observe all the recent nearby sales and select a few to open up:
Step 6: Of the listings reviewed, contact the listing agent and buyer's agent to see if either party had an interest in buying your house:
---
Why does this work well? It puts you in contact with local buyers and sellers that would have a high likelihood to purchase or repurchase homes in your neighborhood.
Agents also may introduce you to other buyers nearby that they have in mind for your property (without taking you on as a listing).
---
Is It Worth Selling Your House To A House Buying Company In PA?
An alternative option to manually finding a buyer for your home, as shown above, is to contact a local house buyer. If you're ready to work with a reputable and professional buyer in your area then fill out the form below for an expedited response:
Get Your Cash Offer Today!
Local Cash Home Buyers Can Help!
We get this question just about every day since we have a house buying company in Pennsylvania. And for that reason, many real estate professionals and homeowners often ask why would anyone decide to sell their house to a house buyer locally?
And the reason they ask this question is because many people believe that local home buyers, such as Signature Properties, buy properties only at a steep discount.
If that were the case, then yes, it's fair to ask why would anyone work with us!
Thankfully it's not true – and if it was, we wouldn't be in business!
There are so many fantastic reasons why selling your house to a local house buyer is a superior choice for many homeowners looking for a buyer for their house. It's easier, faster and more reliable.
Why House Buyers Rock!
The first and most obvious reason a local house-buying company is preferred is because they pay all cash.
This means no third-party approvals, appraisals, or any other lender contingencies when they purchase your home.
What does this mean for you?
It means that the buyer won't back out and that you'll get your home sold.
Another benefit to working with a house buyer is that they can close whenever you'd like to.
Do you need to sell your house fast? They can do it.
Do you need more time before selling your house? They can do that too.
A good home buyer will move at your pace and close when you want to – and that alone is a benefit you cannot put a price on.
Local house buyers also know the market really well and are well-connected to professionals.
For example, if I don't think we can buy your house or we're not a good fit, then we'll let you know right away. This isn't true for all home buyers though so be careful.
When we determine our model does not fit your house-selling needs, we can refer you to other options that will help you find the right buyer for your home.
By the way, house-buying companies like Signature Properties, buy houses in any condition whatsoever. We buy houses with leaky roofs, foundational problems, knob and tube wiring, asbestos insulation, and many other conditions inherent to older properties. When we buy your house "as-is" you don't need to spend another dime or dollar to fix it up or make any repairs.
You would be hard pressed to find any other buyer that would be willing to buy your house that way. If you think you're going to find this kind of buyer by listing with an agent on market, prepare to be disappointed!
The last benefit I will cover to working with a home buyer is that they never have you come out of pocket at the closing table. At least a good house buyer doesn't! This means that local home buyers typically cover all of the closing costs on the sale of your home. And to make that even more beneficial, they are not real estate agents so they do not charge you a commission.
You can find a local and reputable house-buying company in your area by searching for them on Google and then interviewing the top results. Here are some things to look for when you are interviewing a house buyer who might end up purchasing your house.
Ask for a non-refundable deposit. Some of the shadier operators in your market might not offer you an earnest money deposit when they offer to purchase your home.
Ask them what they plan to do with the house. With this information, you will be able to determine if the price and terms that you are selling it to them for are going to work for their strategy.
Ask for a proof of funds. A reputable home buyer will be able to show you that they have the cash to close on your property.
Ask to meet them in person. Have the buyer come to your subject property and see what they're like in person. You can tell a lot about a person's character by watching their behaviors and actions as they walk through your home.
Options For Finding A Buyer For Your House In Pennsylvania
As I've alluded to above, there are many different options you can explore to find a buyer for your house. Let's talk about some of the most common approaches that property owners use in order to get a buyer for their property.
Hiring An Agent
This is the most common. You go out and you find a really good real estate agent to list your property with. However, it's also the most expensive! Real estate agents often charge 6% commissions on the sale of your house. You can do the math to determine how much that's going to cost you, but for anyone it's a significant amount of money.
For the outlay of funds to pay for an agent's services, it's also not a guarantee that they're going to be able to sell your house. You see, the agent is not buying your house. Instead they are finding a buyer for your house. In my experience, realtors and brokers rarely search for the right buyer. Instead they broadcast your listing to the local MLS and hope someone will come through.
I think many homeowners underestimate how effective they can be at marketing their own house for sale. As shown above, you can put in a little work on your own by listing your property for sale by owner on many of the major publications that MLS properties show up on as well. By doing it this way, you'll save 6% and still get pretty similar results to listing it with an agent.
For Sale By Owner
You can do it!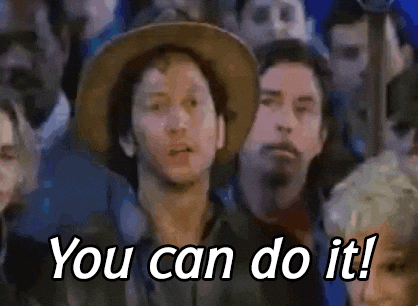 Selling your house on your own is not an insurmountable task. It is entirely possible to prepare the property for sale, get the price you desire, and close with a home buyer in your area. If this is the method you elect to find a buyer for your house, then you will save on commissions as well as the headache of dealing with multiple parties in your transaction.
It's doable, but not easy. Selling your house on your own means that you're going to have to be your own agent and do all of the marketing and administrative tasks that a real estate agent would typically do for you. This might require you to show the house to prospective buyers, negotiate directly with those buyers, and then find a title company or attorney to close your transaction.
Finding A Local House Buyer
If there was an easy button, then this one is it.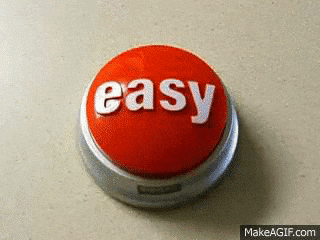 Many people decide to contact a local house buyer because it's quicker, easier and a "sure thing". These people are looking for speed and convenience in their transaction. If done correctly, you can sell your house to a local cash buyer who covers all of the closing costs, eliminates the need for a realtor, and takes on all of the repairs themselves.
By working with a home buyer, you don't need to have your property sit on the MLS for months on end with buyers walking through it every other day and sending you in lowball offers. Instead, you can get an offer on your property within days of contacting a home buyer. This is why the entire process is expedited when you work with a local investor who wants to purchase your home.
Do you have a home that you want to sell quickly?
Get Your Cash Offer Today!
Find A Buyer For My House – Pennsylvania FAQ
How do I price my house correctly to attract potential buyers?
Correctly pricing your house is going to be the biggest factor that determines how quickly you can find a buyer and how qualified that buyer is. There are many different approaches and strategies you can use to price your house. If your main objective is to find a buyer, I would suggest pricing it slightly below market value to drive increased levels of activity and multiple offers on the property.
Should I hire a real estate agent or try to sell my house myself?
Many homeowners hire real estate agents to help them sell their property. However, if your main objective is to find a buyer fast, then you may need to look for alternative options. One invaluable resource you can use to get a buyer quickly for your property is to reach out to local investors or home buyers. These professionals are going to give you an all-cash offer on your house that is non-contingent on any third-party approvals. This is the kind of buyer you should be looking for!
What can I do to make my house more appealing to buyers?
There are many different physical improvements you can make to your house in order to increase its attractiveness to buyers. However, there are also some other ways you can increase this its attractiveness.
One way is to price it correctly. This will draw in more buyers and more offers in a shorter amount of time than a new paint job or flooring upgrade.
Another way to make your house more appealing to buyers is to be reasonable and negotiable. Show buyers that you are willing to work with them in order to get the deal done.
How can I effectively market my house to reach a larger audience of potential buyers?
One fantastic way to get the word out about your property for sale is to create a listing on a national website such as Redfin, Zillow or Realtor.com. Not only is this entirely free to do, but you also don't need the help of a real estate agent to make it happen. In fact, there are even ways you can get your house listed on the local MLS with a flat fee instead of paying agent commissions.
---
The findings and information in this article are focused on Pennsylvania, however, it is applicable in many locations nationwide!
---
Best Way To Find Home Buyers Pennsylvania
Signature Properties provides the easiest and simplest way to sell your house in Pennsylvania. We buy houses through fair and honest cash offers.🙂 Whether you are avoiding the bank from foreclosure, coming into an inheritance, going through divorce or any other situation – we have real estate solutions to get you the outcomes you desire when you sell your house to us. We help homeowners with costly home repairs, mounting liens, code enforcement violations and even vacant homes. Are you trying to sell your house in surrounding areas or other counties and states near Pennsylvania? We buy properties in New Jersey and Delaware as well as many other towns! In fact, we buy homes all over Pennsylvania. If you're still looking for a solution on "how to find a buyer for my house" in PA, then you probably have a great plan now!