Trusted By & Featured On:
The median tenure of homeownership in the United States is 13 years. But that figure is dropping. Economists and real estate experts are finding that both younger and older generations are opting to move out of homes they just purchased. This behavior is decreasing the overall tenure and having significant impacts on the housing market. Does this all sound familiar? Are you thinking about selling a house you just bought?
If you have ever purchased a new home and within that same year had the thought: "How can I get out of this house I just bought?" then you aren't alone. Whether it's a new house, needs renovations, or was financed with a loan…sometimes you're just not ready to make it your forever home. Which leads you to contemplate selling a house you just bought! Economists are coining this: "buyer's remorse". So what's the best way to handle this kind of situation? Can you turn around and resell a house you just moved into?
Before making any decisions about moving, capital gains, and primary residences, let's dive a little bit deeper into what decisions, questions, and steps you need to think about when you decide to sell a house you just purchased.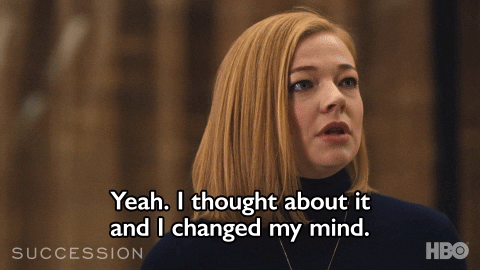 ---
Many of us are awful at timing life. Sometimes a big decision, like purchasing a house, feels right in the moment. And so you act on it, but sooner than later you realize it was not the right choice.
There are some options to get out from under your new mortgage or piece of real estate without harming your capital gains, taxes or financial position.
Deciding to sell a house you just bought can be the right decision if you are mindful of closing costs, realtor fees, loan clauses and many other moving parts.
---
Table of Contents
---
Can You Sell A House You Just Bought?
The good news is that, yes, you can absolutely sell a house you just bought! There are no financial rules that could prevent you from selling real estate you own. So whatever nonsense you might be hearing from your real estate agent about mortgages, loans, down payments, closing costs, capital gains or any other "new house" reasons…just know that you have every right to sell your house whenever you want to. It's your crib!
However, before selling, recent homebuyers must know that there are some important factors to consider. We will cover those topics in this "Selling A House You Just Bought – 2023 Cheat Sheet"!
How Soon Can You Sell A House After Buying It?
If I wasn't clear right above, the answer is as soon as you please. If you wanted, you could even sell your house on the very same day you purchase it! In fact, some buyers do this. They put their real estate up for sale right after they close on the property (mortgage, paperwork, closing costs and all)! Is it wise? It all depends on the circumstances.
How Long Do You Have To Live In A House Before You Can Resell?
Ideally, you would want to live in your new house for at least 2 years as your primary residence before selling it. This gives you some time to build up equity, a byproduct of an increasing housing market, and then treat those gains as an exclusion when you are faced with capital gains tax upon selling. Just like stocks and other financial instruments, you can make money with your property so it's important to consider the capital gains and your associated tax rate (short-term vs. long-term). This is the reason why 2 years, at a minimum, is a wise move. However, some buyers don't have the patience or time to wait around for 2 years!
Whatever their reason for wanting to relist or resell the property, once a buyer title, they can sell that home the same day if desired. So it is possible to really get out quickly and resell the house, but is it wise? An immediate flip of the script like that has some costs and risks associated with it!
Before selling their house, think about whether or not you can recoup the fees and costs of buying and selling back to back.
Here's a quick tip: you have no fees or costs when you resell to a cash home buyer!
5-Year Rule For Selling A House
Before we move on from our 2-year recommendation, you might also find that money experts would advise anyone moving into a new house, apartment, condo, etc. that they should own it for a minimum of 5 years! Why is that?
It's just another rule of thumb that experts, realtors and real estate agents go by. There are benefits to 5 years vs. 2 years. It gives you, the homeowner, more time to:
Make improvements (repairs to the house before selling)
Capture price appreciation in the value of your home. Property values tend to trend upward over time.
Make sure you are making the right decision. What benefits are you looking to achieve by selling?
Minimize capital gains tax implications.
How Long After Buying A House Can You Sell It?
Whether or not you live in the house you purchased is one thing, but if you bought a property without the intention of living in it and plan to resell it rather quickly then that is a whole other conversation! Who would do this?
Sometimes investors purchase foreclosure homes as an investment or rental property. These buyers, for many reasons, may become unhappy with the investment and choose to sell it to another buyer. My recommendation is to determine how long of a period of time you need to pay back your original investment and don't sell it any sooner than that!
And if you're a flipper, meaning you plan to turn around and sell your house within 12 months, then be careful of how big your short-term capital gains taxes will be. It is treated as regular income in that case and shows up as a gain on your income tax return.
Selling A House Shortly After Buying – Why Would You?
The most common reasons expert housing counselors find are that new homeowners are caught off guard by:
All of the responsibility of homeownership and maintenance (including upkeep of the land)
High property taxes or other conventional loan costs (insurance, PMI, etc.) that come with a mortgage payment.
Work that needs to be done to make the house livable. Think house exterior, windows, kitchens, and bathrooms!
Couples that are going through a divorce and need to liquidate a house that they just closed on.
A bad neighborhood that you were not aware of during your due diligence (Hint-Hint: This won't show up on your FHA inspection checklist!)
Folks who just realize they prefer renting instead.
Example: Selling A House Shortly After Buying Because Of Neighbors
Of all of the above reasons as to why you would sell a house shortly after buying it, one of the most common is because of your neighbors. This is the kind of thing that doesn't show up on an appraisal or home inspection, but it is a critical factor in your homeownership experience. Having difficult neighbors is, well, difficult!
Some examples are a noisy neighbor, a messy person next door, or even a watcher. Why do they have to watch everything you do!? In my experience, it was one of those hoarder neighbors who collected everything in an RV blocking my driveway. But, I digress.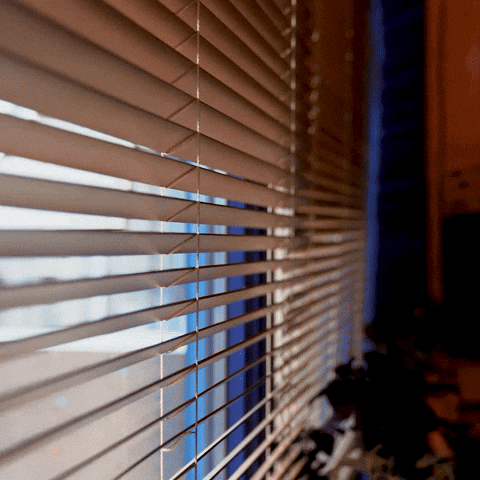 Before selling try to send a neighbor letter to clear the air! Otherwise, sell your house fast and move on!
Signs You Bought The Wrong House
Let's take a look at some signs that your new house might not be worth the monthly mortgage payment.
I Bought A House During The Pandemic And Regret Everything
Many recent homebuyers thought the pandemic would be the best time to move into a new house. So they got organized, called up their real estate agent, lined up their mortgage loan preapproval and perused Zillow for days. Not realizing how competitive it would be, they placed above-asking offers on many homes until they finally locked one in.
Now, a couple of years later they are feeling unhappy with the fact that their purchase was based on competition more than an actual desire to own and live in the home.
Home Buyers Remorse 2022
This is another great warning sign – that feeling of remorse! In early 2022 many new homeowners felt like they won the lottery when someone accepted their contract to purchase. Especially folks who were renting and wanted or needed to move into a space they have outgrown. Fast forward to later in 2022 with slower demand for real estate and those same people are wishing they didn't rush into the purchase.
I Just Bought A House And Need To Move
If you need to move, then you need to move. This can happen at any time and you'll need to sell your house to afford the down payment on your next one. Relocating is one of the top reasons people sell the house they just bought.
I Just Bought A House And I Hate It
Hate is a strong word, but that's the feeling it evokes for some new homeowners. Maybe it's the high property taxes or outrageous mortgage payments. Perhaps there's not enough room or it's actually not "waterfront". It's your house and your call. If you hate it. Sell it!
Bought A House But Not Happy
These are the people who are in between. They invested a lot of money and time into becoming homeowners and now they might be feeling a bit buyer's remorse. They look on Facebook and see their friends moving into properties with nicer finishes and superior architecture. Maybe it's time for an upgrade if you're not happy.
Just Bought A House and Everything Is Going Wrong
Oh no, you bought a lemon! The minute you closed escrow on your house it's been nothing but problems! Leaking pipes, broken air conditioner or even a smelly moldy basement. When everything seems to be wrong with the house buyers regret owning it in the first place. A cash home buyer could be your solution!
How Soon Can I Sell My House After Purchase in Pennsylvania?
Pennsylvania is no different than the rest of the country! If you bought a house and need to sell it quickly then know that there are no rules or restrictions. It doesn't matter if your house is in Lancaster, Reading, Allentown, Philadelphia, or Pittsburgh.
By the way, this also works all around the United States. There are no rules for Maryland, Arizona, New Jersey, Texas or even Palm Beach!
You can sell to anybody. That is true. But if you want to actually get it done, then avoid listings and realtors and find a cash buyer who can get you out of your home that you just bought.
How Soon Can I Sell My House After Purchasing With A Conventional Loan?
Selling a house you just bought with a conventional loan is possible, but watch out for any prepayment penalties! Sometimes, property owners decide to sell their house because they regret buying it in the first place (see above!). In a seller's market, many new buyers make compromises when pulling the trigger on their first place. If they rushed to make an offer, they might realize later that the location or house isn't such a good fit after all. Or maybe the property falls short of expectations. In other cases, perhaps they didn't plan correctly for the costs of owning a home.
How Soon Can I Sell My House After Purchasing With An FHA Loan?
An FHA loan is really no different than a conventional loan in this case. To cut to the chase, you can still sell a house you just bought as soon as you please. The limitation you might be hearing about is on the next buyer's side. If another borrower tries to create a new FHA loan on that property in less than 90 days from when you bought it, then that becomes a problem. It's something that gets triggered during the FHA appraisal process. So don't plan to just go and list the house with an agent because even if you offered buyer incentives, which you don't want to, it still would not be financeable through the FHA program and definitely not qualify for FHA mortgage insurance.
Penalty For Selling FHA Home Early
Above I cautioned conventional borrowers to check with their lender to see if their loan has a prepayment penalty before selling quickly. The good news is that the FHA program prohibits prepayment penalties on their mortgages. You will never get penalized for closing out your new FHA mortgage, even if you do it in less than 90 days.
Tax Penalty For Selling House Before 2 Years
To be clear, and as stated throughout this guide, you can legally sell your home at any time that you want! It's your property. Full stop. However, keep in mind that doing so before owning it for 2 years may traditionally come with more costs. I say this because unless your property has appreciated fantastically in value in the last 24 months, then you more than likely have not built up enough equity to cover the full costs of selling the house that you just purchased. I won't walk through the full checklist of costs, but you have: transfer tax, realtor commissions, title work, attorney fees, etc. They can add up quickly.
If you have a house with very little equity, it could be difficult to sell it and still walk away with some money. That is unless you sell it to a cash buyer…
How To Sell Right Away To A Cash Buyer!
Sell your house to a cash buyer and any of the risks, fees and costs we caution can all go away. That's right. Home cash buyers typically cover closing costs so even if you want to sell a house you just purchased with no equity built up, you can! You might walk away with very little or nothing, but that's to be expected since you have very little or nothing in equity.
There are many reasons you may want to leave a house sooner than you originally planned. Listing the house with an agent is a hassle and just confuses agents and buyers since the house just sold months or weeks prior. Investors and cash buyers are the perfect solution for this type of transaction.
Find yourself a reputable cash home buyer to purchase the house. You do not want to face losing money by selling a house you just bought.
Get Your Cash Offer Today!
How Does Selling A House You Haven't Paid Off Work?
This question comes up naturally for homeowners who just created a mortgage or loan to purchase their home. What happens to your mortgage payments when you sell the house you just bought? The loan isn't paid off yet, so will the bank or lender push back on this?
Work with a cash buyer so that they can either close out your loan with their cash offer or create an alternative solution that works for all. Some cash buyers have great alternative options for homeowners with bad credit or refinanced loans.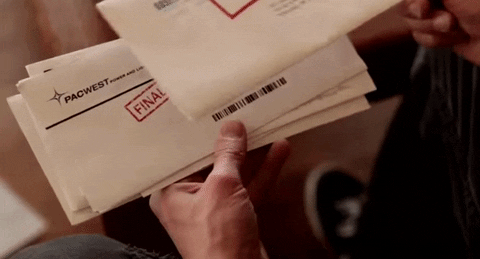 How To Get Out Of A House You Just Bought – FAQ
Can You Sell A House If You Are Behind On Payments?
Even if you are being foreclosed on, it's entirely possible to sell a house if you are behind on payments. The payments will be "caught up" during the transaction.
Do You Have To Live In A House A Year Before Selling It?
There are no time limits to how long you have to live in a house. It's your property and you own it. Even if you have a mortgage or other loan as collateral against the home, you can decide how long you wish to live in the place before selling it.
Selling A House After 2 Months – Is It Possible?
Not only is it possible to sell a house after two months, but it can be easy if you work with the right cash buyer.
How Soon Can You Sell A House You Just Bought?
There are no rules, so you can sell a house you just bought as soon as you'd like!
---
If you are set on selling a house you just bought, then try reaching out to a local investor. They can often work with you to get you a cash offer that is quick and meets your expectations. Working with realtors or real estate agents is not going to be the best use of your time in this type of transaction.
If you're in or around Philadelphia, call or contact Signature Properties. We buy houses with tons of experience helping sellers get out from properties they just purchased for all kinds of reasons. We make sure they walk away with some money, feeling confident about the outcome.
---
Best Way To Sell My House Pennsylvania
Signature Properties provides the easiest and simplest way to sell your house in Pennsylvania. We buy houses through fair and honest cash offers.🙂 Whether you are avoiding the bank from foreclosure, coming into an inheritance, going through divorce or any other situation – we have real estate solutions to get you the outcomes you desire when you sell your house to us. We help homeowners with costly home repairs, mounting liens, code enforcement violations and even vacant homes. Are you trying to sell your house in surrounding areas or other counties and states near Pennsylvania? We buy properties in New Jersey and Delaware as well as many other towns! In fact, we buy homes all over Pennsylvania. Come find out why selling to an investor is becoming the newest and best way to sell your house in Philadelphia in 2023 and beyond!