Trusted By & Featured On:
Talk about the ultimate DIY project – to sell a house by owner in Pennsylvania! Maybe you watched too much HGTV or perhaps you've done your research and know that agent commissions can completely evaporate the amount of cash you walk away with. And now, you've convinced yourself that you need to sell your house by owner in order to get the results you want. You're going to do-it-yourself!
Well, congrats! Making the decision to For-Sale-By-Owner (FSBO) is a big one and it's not to be taken lightly. At this point, you may not have all the details and a game plan to get it done, but do not worry. We are here! We're going to show you everything we think you need to know in order to successfully sell a house by owner.
My name is Doug. I'm not a licensed real estate agent. And most importantly, I am not a lawyer or attorney.
All of the advice I am going to share with you today about selling your home is completely from experience and first-hand knowledge. Use the information I am going to give you, but spend some time doing your own research and due diligence. If you think you need a lawyer or title agent, then by all means get their opinion and get them involved too!
In this article, I'm going to do my best to capture all of the details, facts, opinions, perspectives and thoughts from my team and I. We are not realtors so our recommendations will not be geared toward selling you on anything or asking for a listing agreement. In fact, we think you don't need an agent to sell a house by owner in Philadelphia so don't expect to hear much more from realtors as move forward.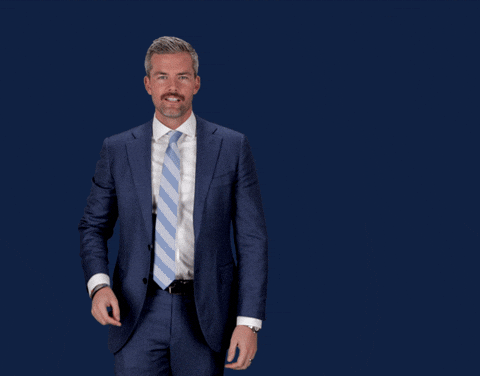 ---
Why does selling a house by owner even seem appealing to certain homeowners? I've found that deciding to FSBO your house comes down to just a couple of very common reasons. See if you fit into one or more of these categories.
Let's cover the top 5 most important things you need in order to sell a house by owner in Philadelphia. Without these, you're toast. With them, you actually have a shot at getting some reasonable outcomes.
Now you know what it takes. What will you decide to do? Is selling your house by owner the only option? You might want to sell it to an investor – they can help you unlock all the benefits of FSBO without the headache of the work it requires.
---
Why Sell A House By Owner?
In 2020, 11% of homeowners sold their house by owner (FSBO). This means no realtor, no MLS and no agent commissions. In aggregate that means that thousands upon thousands of homes were transacted "off market". These sellers took it upon themselves to get their house out there, marketed, negotiated and sold to an end buyer. But why didn't they just hire an agent to take care of all of that? I've found that there are two main reasons why people try to FSBO their house.
Selling A House By Owner Saves Money
This is probably the biggest factor. Money!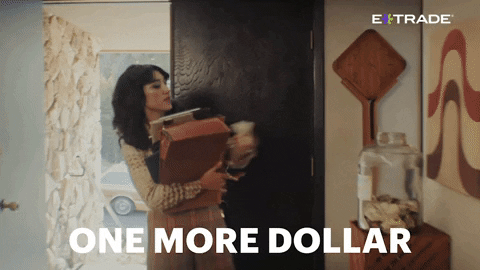 How many times have you calculated 6% of your home's market value? I know I've done it a handful of times while writing this post. Realtors and agents typically charge 6% as a commission for the services of selling your property. As you can imagine, the more expensive your home is the more money that translates to for agents. In today's hot market, are they really worth the 6% charge?
Most homeowners believe that they can do the same thing the agent does and not have to fork over thousands at closing for commissions. While that is certainly possible (if you follow our guidance below) it's not always the reality! In fact, the same research that stipulates 11% of sales by owners in 2020 also goes on to call out that those sales go for about 26% less on average than agent-listed sales. Yikes! There go your savings. Why is that?
This is where the disconnect happens. Homeowners believe they can sell a house by owner without an agent and still get the full market price. In reality, the numbers show that that actually rarely happens. It rarely occurs for many reasons, but mostly due to the fact that the property goes unlisted on the MLS. It never makes it onto the local MLS and therefore never reaches maximum exposure. Without getting the house in front of the world, you can't expect to get the full asking price.
Also, not to be forgotten, is that selling your house by owner for less than what you would get by listing with an agent DOES NOT mean that you always walk away with less cash. At the end of this story, I share a tip to sell your house without a broker and get as much or more in cash even when you get a lower negotiated price.
So there it is: saving money. The big reason, that perhaps, is not even a real one.
You Get Better Results Going For Sale By Owner
On the other hand, some folks go the FSBO route because they think that they can get better results than any of the agents. This is a very common reason why people sell homes by owner, but it's extremely flawed. In fact, here's a little tip:
---
Homes don't sell due to the agents themselves. The biggest factor that influences how well your home sells is how many people you market it to. Owners who want to sell their homes themselves are often plagued by the limited options they have to market the house. The benefit of using an agent is that they can get it on the MLS which is the best and most effective marketing tool for properties.
Did you know that you can get your house listed on the MLS for just a few hundred dollars? Flat-fee listings are explained below as a fantastic way to sell a house by owner and get dangerously good results doing so!
---
So don't fall for this reason. The agent you might hire to sell your house is nothing special. They just have access to the MLS, which is great, but not the end of the world. You can get better results than an agent but it likely wouldn't be a factor of skill or knowledge. The big thing is going to be getting the place exposed to all the prospective buyers. If you're able to get it on the MLS by hiring an expensive agent, then great, you actually have a chance to get your place sold without a realtor!
Top 5 Things To Successfully Sell A House By Owner
If I had to just whittle it down to the top five things you MUST do in order to sell your home by owner, it would be these:
Get it on the MLS by using a flat-fee listing. You need maximum exposure to sell your house for the best price. Full stop. Unless you are willing to trade some equity in and get a quick deal with a cash buyer, then you must do this to get full market value.
Be truthful and realistic. Don't misrepresent the way you describe the house. Don't hide anything from buyers. The more transparent you are, the quicker and easier it will sell.
Price your house slightly below the market value. By pricing it 5% under the market, you will create a lot of activity which will not only get it under contract quickly but also possibly create a bidding war. Ultimately this could drive the price back up above and beyond market value.
Get professional photos taken. Unless your house is a junker and you are selling it "as is", professional photos are going to show that you care and it will go a long way with buyers.
Evaluate your offers. Always take an offer with a strong deposit, minimal contingencies and secured financing, preferably all cash. By skipping over weaker offers that may include financing and lenders you will save yourself time and headaches.
If you invest your time and money into these 5 main activities, you will be well on your way to selling your house by owner.
Picking and choosing just one or two of these will create a sub-optimal outcome. Remember, you decided that you wanted to sell a house by owner in order to get improved results or save on commissions. The only way to really capture those objectives is to get full market value, or above, for your house without hiring an agent.
It may seem like the above items require work and money to accomplish. It's true! They do. Just because you aren't hiring an agent doesn't mean the whole process is going to be free.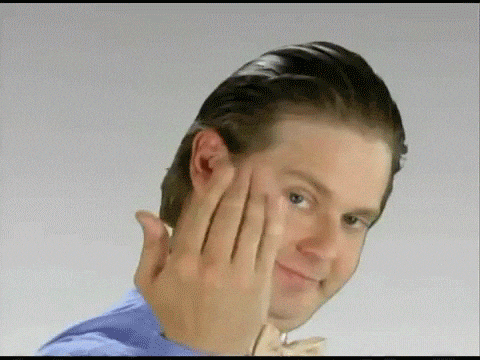 If you've gotten this far and you realize that you may not be up for the hours of work and money it takes to get results, then consider a hybrid approach. You can still get all the benefits of selling by owner (no agents, no fees, etc.) without all of the work required (marketing, MLS listing, photos, etc.). It's the best of both worlds. It's selling your house to an investor.
How To Sell A House By Owner Pennsylvania To An Investor
This might be the best-kept secret you can take away from this post. And at this point, you might be overwhelmed with everything that is needed to sell a house by owner successfully. It's more work and more money than you probably anticipated.
So the trick is, to sell it to the right person. This person doesn't need extensive marketing, in fact, you can reach right out to them directly. They also don't need professional pictures, cleaning or any repairs. What else is better? This person is NOT a real estate agent so you won't have to fork over 6% to work with them.
This person is a local investor.
By reaching out and working with a local investor you are going to accomplish selling a house by owner without any of the headaches and hassles you might encounter the traditional way.
So what's the downside to this? Well, for getting all of the benefits from FSBO and none of the work involved…there is just one thing to look out for. Investors have a reputation for offering lower prices. On the surface, this makes sense. They get the deal for less and you give up some of that in equity so that you can get them done quickly and conveniently. It's essentially the easy button in real estate. They're always on standby ready to purchase your home!
As long as you can protect yourself from the worst of the pack – the ones who lowball you – then you will do fine. Expect to get a lower price for your home compared to listing it with an agent or posting it on the MLS flat-fee. Now, this is where I lose most people.
Why am I going to sell my house to an investor if they are going to offer me less? Ahh! Here's the trick. You might get a lower offer, but after you adjust for closing costs, agent commissions, etc…is it really lower? What you need to do is compare your net proceeds.
Net Proceeds(ˈnet prō-ˌsēdz) – the amount the seller receives following the sale of an asset after all costs and expenses are deducted from the gross proceeds.
Check out this video below where I walk you through the calculation to come up with your expected net proceeds.
What it all boils down to is getting you, the seller, the money and outcomes that you ultimately desire! Pencil out all of your options. See what it will take to successfully sell a house by owner and decide if going the investor right might be the right "hybrid" approach.
The trick is this: SELL IT TO THE RIGHT BUYER. And for you, selling a house by owner, that right buyer might very well be a local investor
Why is an investor a better choice than other buyers?
No Contingencies – Cash buyers mean business! They aren't going to nickel and dime you on chipping paint or doors that don't latch shut. If you're selling a house yourself that needs any amount of work, then expect that to be an issue when posting to the MLS with or without an agent. Your best bet is going to be contacting an investor.
Purchase As Is – "As is" means no repairs and any condition. If you don't feel like coordinating contractors and their flakey reputations to get things fixed or repaired then sell your house as-is. Investors won't pester you with these things.
No Lenders – By not having to get an appraisal, underwriting approval and bank sign-off, investor's offers are truly stronger than others. Banks tend to pull back on anything that might mean their collateral is at risk. Faulty wiring, dated plumbing, or even cosmetic issues too. Without having this "red tape" investors can make offers that bypass all of those headaches.
Creative Options – Investors can perform on non-traditional options unlike mainstream buyers and their lenders. Want to sell your house but still live in it for a while? Good luck convincing a lender around that. For investors, it's no problem. Need to close in 6 months? Investors can wait. Is the house in major disrepair, so much that it cannot be mortgaged…call an investor. They don't need mortgages!
Now you know. Investors are just that much better. And that's why their offer might be a bit lower. But again, do the math and see what you'll walk away with!
If you live in Philadelphia and you are trying to sell a house by owner then call my team, Signature Properties. We can give you a free, no obligation, offer on your home. It's at least good to see what that option might be for you and your home.
Just a reminder, we aren't realtors so you'll have no pushy sales pitch! Oh yeah, we also cover all the closing costs. Heck, you might even make more money by going with us!
Get Your Cash Offer Today!
---
Best Way To Sell My House Pennsylvania
Signature Properties provides the easiest and simplest way to sell your house in Pennsylvania. We buy houses through fair and honest cash offers.🙂 Whether you are avoiding the bank from foreclosure, coming into an inheritance, going through divorce or any other situation – we have real estate solutions to get you the outcomes you desire when you sell your house to us. We help homeowners with costly home repairs, mounting liens, code enforcement violations and even vacant homes. Are you trying to sell your house in surrounding areas or other counties and states near Pennsylvania? We buy properties in New Jersey and Delaware as well as many other towns! In fact, we buy homes all over Pennsylvania. Come find out why selling to an investor is becoming the newest and best way to sell your house in Philadelphia in 2023 and beyond!